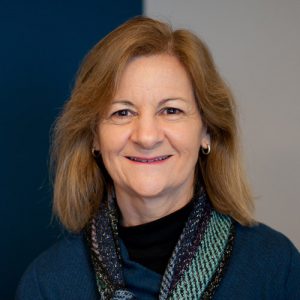 Karen Koffler
Director of Research
Philadelphia, PA
Superpower
Quickly assimilates competitive intelligence in a therapeutic area in order to identify the top talent needed for each search
Credentials
The Higgins Group since 2005, as executive search consultant and head of strategic research
Prior experience: Nutritionist/Registered Dietitian at Johns Hopkins Hospital and the University of Maryland
BA, Penn State University and MA, University of Maryland
Recent successes
Led the research efforts in a new therapeutic area to quickly identify the top clinical operations talent; the search closed with an excellent hire in 44 days.
Relentless drive
Does not quit anything until it's done! Runs marathons outside of work and does not consider stopping when the going gets tough.
"I think I can sum up my philosophy with this quote by Pele: Success is no accident. It is hard work, perseverance, learning, studying, sacrifice, and most of all, love what you are doing or learning to do."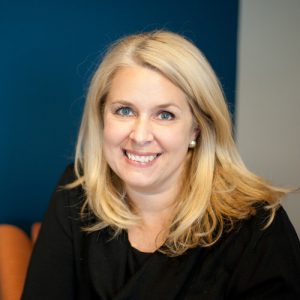 Wendi Pratt
Vice President, Operations
Philadelphia, PA
Superpower
Honest, trustworthy and supportive, with a keen ability for reading minds
Credentials
The Higgins Group since 2004, operations lead since 2013, responsible for HR, Finance/Accounting, IT
Prior experience: Underwriting, and sales & marketing roles in insurance industry
BS, Penn State University
Recent successes
Coordinated all aspects of an office move: finding a new space, working with the realtor, architects, contractors and designers to design the new space, and leading the physical move – all without any impact on our clients or candidates.
Relentless drive
We rely heavily on technology to keep us in touch with our clients and candidates 24 hours a day, and I will do whatever is needed to make sure we are always available. When we had an email issue on a Sunday night, I got out of bed and drove to the office at 11:00 pm and worked until the wee hours to make sure we were back up and running.
"Values and standards are very important, but when running a business sometimes these things can be compromised. At The Higgins Group, we have always stood by our values and never lowered our standards for any reason. We believe that doing the right thing, no matter what, is the best practice. At the end of the day, there's no better feeling than knowing you've made a difference."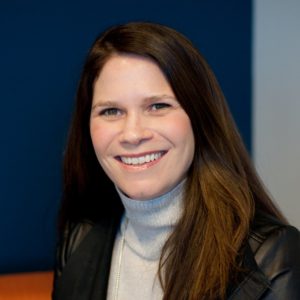 Mary McGinn
Vice President, Client Management
Philadelphia, PA
Superpower
Tenacity and determination, refuses to give up and will push the limits to move things forward and solve the problem for clients
Credentials
The Higgins Group since 2013
10+ years in life sciences, in consultative sales, relationship management, business development and full-cycle recruiting
Prior experience: Sales leader at Novartis for 5+ years, driving sales ranking to top 10; sales support roles at Drexel Technical Associates, SEI Investments, Wyeth Pharmaceuticals, and Novartis Pharmaceuticals
BA, Villanova University
Recent successes
Completed a search for a non-profit research institute that provided several "bull's eye" candidates within the first two weeks. As the client COO said, "Candidates we cared most about arrived well-prepared as a result of Mary's diligent efforts and ability to communicate the specifics of the opportunity. They were also impressed by the degree of her coordination with our firm, which gave us important credibility as a prospective employer."
Rewarding relationships
"Mary McGinn, is a consummate professional, who exemplified integrity, sensitivity, persistence and a genuine sense of caring throughout the entire process. She was always accessible, understanding and engaged, and played a significant role in my recent job search. I am both fortunate and honored to have had the opportunity to work with her." Candidate, SVP, Clinical Development, biopharmaceutical company
"Every person has career goals, dreams and aspirations, and each of our clients has critical needs within their organization. The ability to help marry those two to create a powerful fit that impacts our society by providing medicine to patients in need is humbling, awesome, and truly inspirational."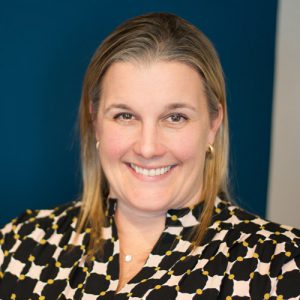 Kate Ward
Senior Vice President, Client Management
Boston, MA
Superpower
Empathetic and approachable, building and maintaining relationships with candidates and clients
Credentials
The Higgins Group since 2003, as office coordinator, research, search consultant and client manager
Prior experience: Financial Services
BA, Boston University
Recent successes
Built the Drug Safety/PV practice and successfully placed five VP/Heads over the past year
Rewarding relationships
I have a client that we placed in a VP role at a Boston biotech, where I subsequently worked with him to build his team of physicians. Most recently, I placed him as functional head at new company, and soon after worked with him to hire several physicians, completing the search in less than three months – a huge success!
"My work is meaningful because I am building relationships with people – clients, candidates and my team at The Higgins Group. I am driven by continuing to get know myself and to know others – who they are and what they need. Nothing is more rewarding than building a trusting relationship in which everyone benefits."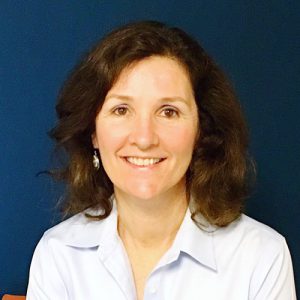 Carol Cottone
Executive Vice President, Client Management
Philadelphia, PA
Superpower
Moves efficiently through the search process to identify top talent and recruit the best people quickly
Credentials
The Higgins Group since 1998, initially building teams within clinical development, epidemiology and biostatistics, then all functional areas
Prior experience: Founded a dental healthcare IT start-up
BS, University of Maryland
Recent successes
Recruited a leadership team for a pharma company in a difficult niche with a challenging compensation package. Shared data on competitor compensation packages and benefits with HR to make the case for increasing not only the candidate compensation package but the compensation for internal talent that they wanted to retain.
Rewarding relationships
Recruited an academic out of his top position in one of the best research institutes globally who met me out of curiosity and never intended on joining industry. He now holds the top position in one of the largest pharma companies globally, and says he would never hire anyone without using The Higgins Group!
"Everyone needs to have someone on their team to advocate for them. As a recruiter, we advocate for our clients in order to attract the leaders they want on their team. I enjoy extending my advocacy to children living in the foster care system to ensure they have a safe place to live."